Google Cloud Storage Alternatives: Cloud storage and computing solutions have become integral to our professional lives. The need to make this scalable and affordable was quickly met, and numerous options are now available.
Google Cloud is one of the most popular options. Google Cloud, part of the Google suite, has been on the market since October 2011. Google Cloud also provides enterprise services such as Google Search, YouTube, and others.
It is no surprise that many prefer this option due to its simplicity. However, the most popular option is not always the best option. To make the best decision, you must consider several options and weigh their advantages and disadvantages.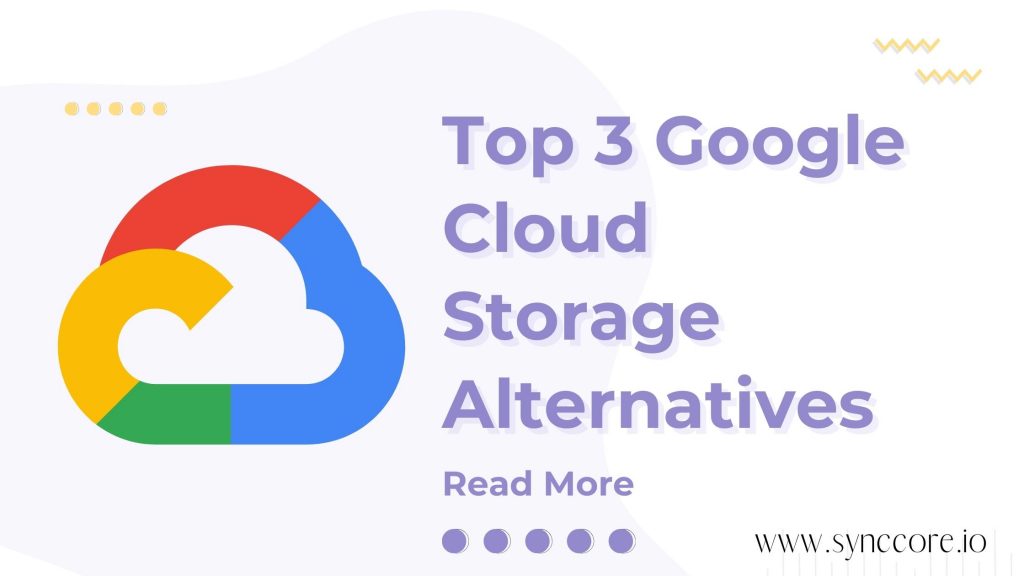 How Google Cloud Fails Always To Meet Expectations
Google Cloud can sometimes be unreliable, making it unsuitable for many businesses and customers. Using Google Cloud is usually very important for daily work, but one of the issues that many people have is the programs instability.
There are times when there are intermittent outages that reduce productivity, and there are times when system crashes can easily set a business back. When things like this happen, finding someone at Google to fix the problem can be difficult.
Since the company is based online, if you do not have a contact you can reach out to when these things happen directly, you will have difficulty finding one or will be forced to wait until the issue is resolved. Most smaller businesses do not have direct contact with Google as a large corporation would, which causes significant problems. Small businesses are losing money because they are wasting time attempting to contact Google to resolve the issue.
Another significant issue is that, because Google is such a dominant player in the market, the noisy neighbour problem is now something that smaller businesses must contend with. Because Google is a shared resource infrastructure, larger companies will often prioritize their needs over smaller firms. Google will work harder to keep those larger businesses running while smaller companies suffer. You may even be paying for a service they do not provide because it is reserved for more giant corporations.
Google Cloud Storage Alternatives
Google Cloud, like Amazon Web Services and Microsoft, is not the only way to access these services. A smaller alternative on the market can provide the same, if not better, quality.
1. AWS
Amazon Web Services provides individuals and organizations with on-demand cloud computing platforms and APIs. Amazon Web Services is a great Google Cloud alternative that offers metered pay-as-you-go services. AWS provides comprehensive cloud-based products, including computing, IoT, and security.
Furthermore, Amazon AWS is the largest shareholder in the Cloud Market. According to a recent Synergy Research Group report, it controls approximately 32-34 percent of the Cloud market share. The major companies that use AWS cloud services include Dow Jones, Airbnb, Autodesk, and Baidu.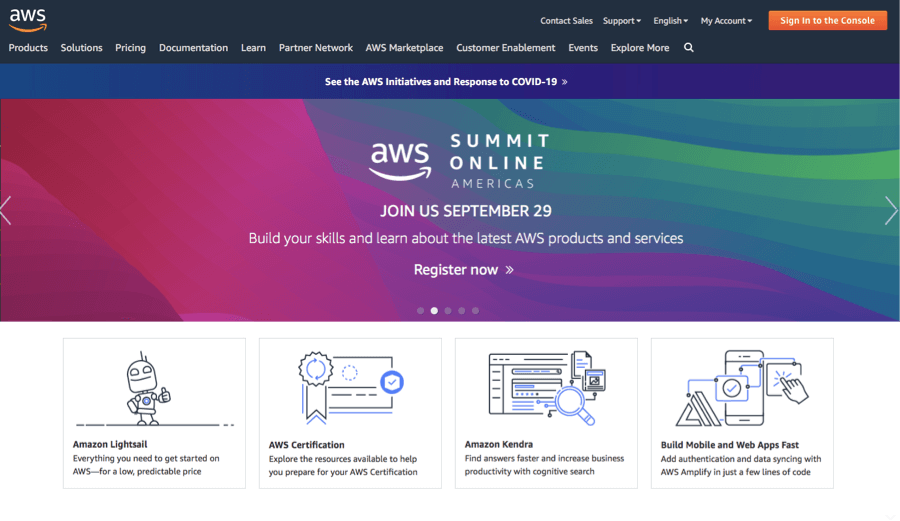 Core Features
Identity and Access Management : Multiple users perform various operations at the enterprise level. AWSs identity and access management feature allow you to define user roles and permissions. It enables organizations to grant restricted access to specific users.
AWS Advisor: This feature functions similarly to an advisor. It examines the AWS environment and assists you in making the best use of resources, saving money, and optimizing your applications performance.
Scalability: AWSs scalability is highly beneficial to the majority of customers. Customers can obtain resources based on their requirements. They would only be required to pay for their services and resources.
Physical Security: Amazon has years of experience managing data centers. To prevent unauthorized access to the servers, AWS data centers are physically secured.
2. Digital Ocean
Digital Ocean is one of the worlds most well-known cloud service providers. It is one of the best Google cloud alternatives, offering a wide range of cloud products and services at a low cost. Cloud instance costs are 26% less expensive than Azure and 28% cheaper than AWS.
Developers can, without a doubt, deploy and scale their applications on the cloud using Digital Ocean cloud services. Digital Ocean offers straightforward solutions to complex problems.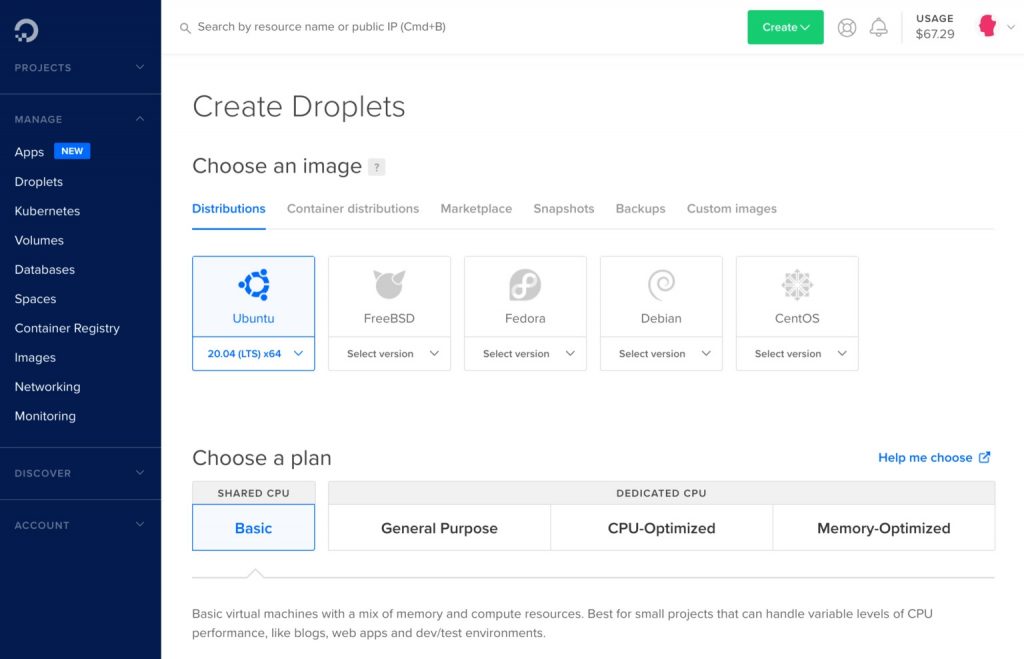 Core Features
Easy to learn: Most cloud-based platforms are highly complex, and you must find courses to comprehend the system entirely. However, Digital Ocean provides an easy-to-use platform for developers to deploy and manage cloud applications.
Compute: Digital Oceans scalable compute products enable you to build and deploy applications in the cloud. It offers versatile server configurations for any application.
Storage: You can use Digital Oceans cloud storage to store and access data of any size.
Secure Networking: Digital Ocean offers services for traffic security and control. It also balances the load and filters traffic to and from your applications.
3. SyncCore
The first autonomous cloud platform is SyncCore Cloud. SyncCore is a cloud revolution for SMEs and Enterprise Companies, offering low-cost cloud computing services to assist your organization in meeting its business challenges.
SyncCore empowers you to build, manage, and deploy applications on global networks and high-performance technology platforms.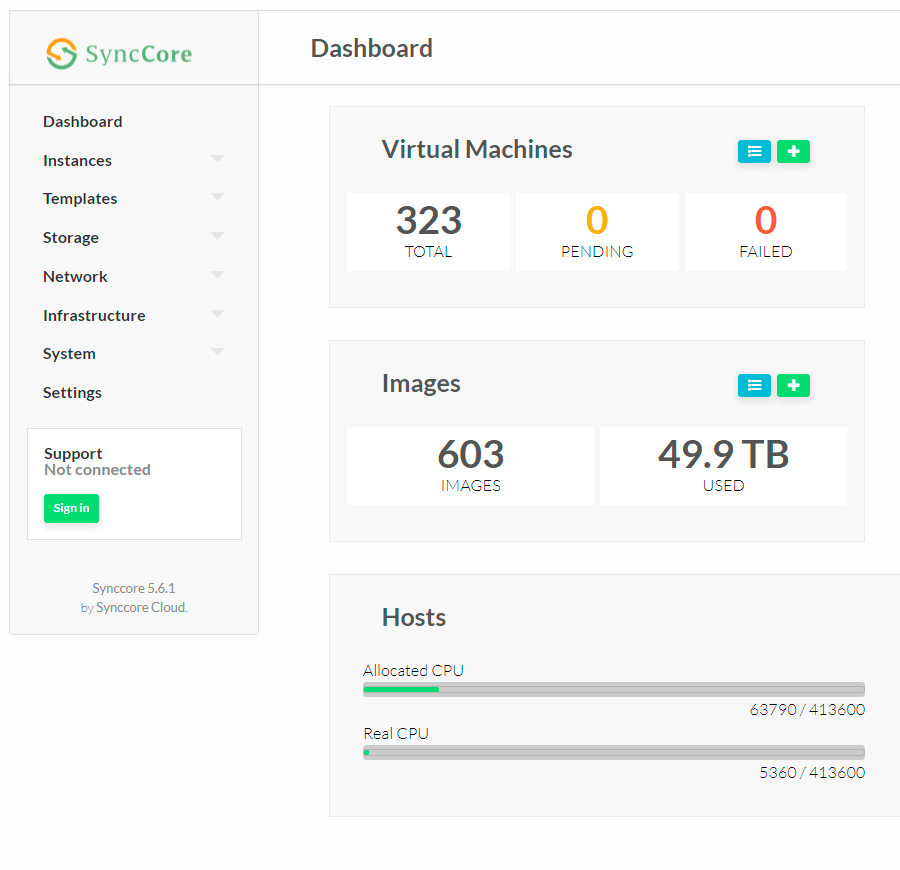 Core Features
300% Lower Cost & TCO:  300% lower cost compared to other Service Providers Like AWS, Azure, and Google Cloud.
Customizable Cloud: Customised deployment of Enterprise Public and Private Cloud.
Intel SSD Based: Complete local and offsite DR with all-redundant flash storage across clusters.
Backups & Data Reliability: Synccore replicates your data across multiple storage servers and backs it up to a separate storage cluster with Synccore Backup Servers.
Simple and Intuitive: Dashboard loaded with powerful features such as multiple data-store support and virtual data-center support in numerous geographical locations.
Management & Monitoring: Pro-Active Self Healing Monitoring System for the whole Infrastructure, which acts automatically per the required situation.
Conclusion
Whether you are satisfied with Google Cloud or not, there are numerous reasons to consider switching platforms. The ones listed here are just a few of the options on the market. The market for cloud-based providers is evolving, and new ground is being broken constantly.
There are changes to the on-demand services available, and you now have access to many more of them through smaller platforms designed for businesses like yours. You can find what you need regardless of your companys size if you focus on a more customer-focused platform.
Although Google Cloud cannot always provide this, other platforms can. Simply because Google is well-known does not mean that they are the best option in all aspects of the business. Unless you are a large corporation, Google Cloud is unlikely to be your best option. Many options are available if you want something more personalized for your company. Try out one of these platforms and see how it can help your business.
Our Recommendation
Choosing the correct cloud vendor is a vital role for businesses. SyncCore Cloud provides a hybrid solution, PaaS, and a variety of other valuable capabilities that are critical in todays Cloud strategy. Migrating to SyncCore Cloud has increased business growth for many companies. As a result, SyncCore comes as a far superior option to AWS, Digital Ocean & Google Cloud.
If you require cloud services, please contact us at [email protected] or visit our website at www.synccore.io.
Read More: