Why SyncCore is considerably a better choice compared to AWS?
SyncCore Cloud is the first autonomous cloud platform. SyncCore is a cloud revolution for SMEs and Enterprise Companies for providing low-priced cloud computing services to help your organization meet its business challenges.
SyncCore gives you the flexibility and freedom to build, manage and deploy applications on global networks and high-performance technology platforms.
SyncCore Cloud is built up from the ground with security as the priority. A dedicated firewall, VLAN, and option to block top spamming countries on the firewall for extreme protection.
Get connected to your cloud workload using a secure VPN or site-to-site tunnel. SyncCore's proactive approach to security, compliance, and privacy is unique and consistently meets security and privacy requirements.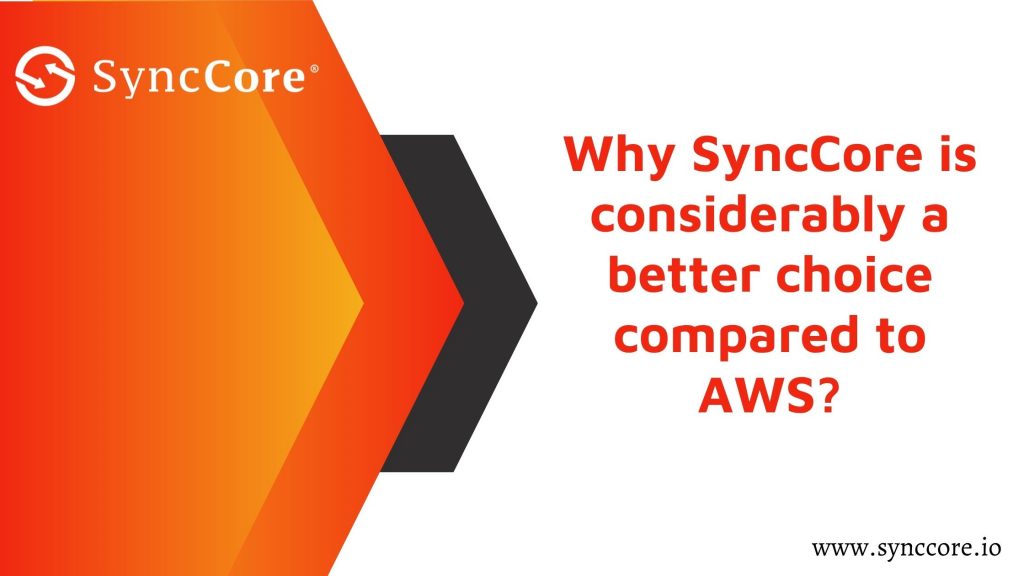 The following are some critical aspects wherein SyncCore scores over AWS.
Save More & Pay Less
Security Offerings
No Contract
White Labelling
DDOS Protection
Console Access
Artificial Intelligence
Custom Template
On-The-Fly Config Changes
Near Zero RPO Replication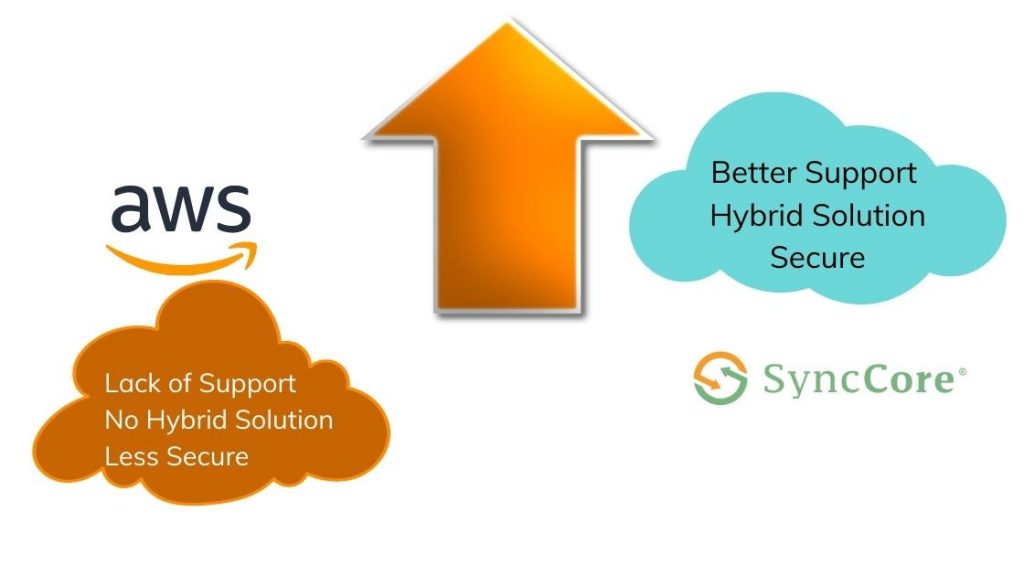 While Amazon is still experimenting with hybrid solutions, SyncCore already has them in place. It connects data centers to the cloud in a seamless manner. SyncCore delivers a unified platform that allows seamless mobility between on-premises and public cloud environments.
SyncCore offers an integrated platform for designing, testing, and deploying Cloud applications.
AWS is widely regarded as being complex. The various tutorials, user guides, and troubleshooting documents available attest to this.
Conversely, SyncCore allows the utilization of the same tried and trusted technologies that several businesses have used in the past and are still using today.
Conclusion
Choosing the correct cloud vendor is a vital role for businesses. SyncCore provides a hybrid solution, PaaS, and a variety of other valuable capabilities that are critical in today's Cloud strategy. Migrating to SyncCore Cloud has increased business growth for many companies. As a result, SyncCore comes as a far superior option to AWS.
Read More: