Data Backup and Recovery in Cloud Computing
It's no secret that digital transformation has become a vital component of successfully managing corporate operations, and it's a business necessity for tech leaders across all industries. Many businesses are in a pickle when dealing with rising data volumes, legacy infrastructure, and data compliance. Furthermore, the continuing epidemic has heightened the need to update digital corporate infrastructures.
According to Gartner, taking a "cloud-smart approach" can help organizations "balance cloud adoption with their particular circumstances, goals, and business values." As a result, instead of relying on cookie-cutter solutions or bundled cloud packages, building a sensible cloud strategy should be addressed.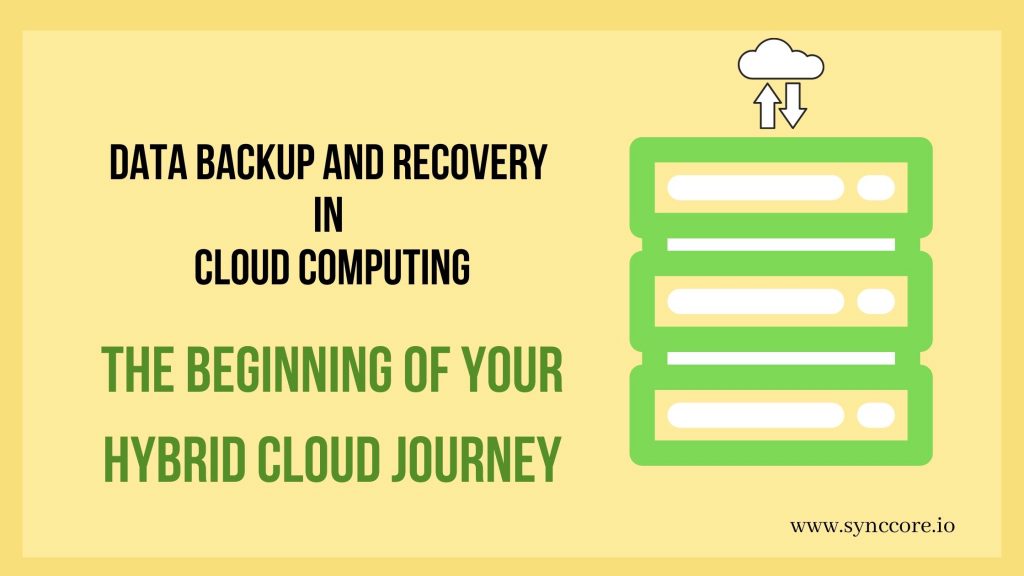 When evaluating hybrid cloud adoption, the first step is essential.
Cloud-based Data Backup and Recovery is a vital first step in transitioning to hybrid cloud adoption (BaaS). It's crucial to keep access to business-critical data in a world rife with ransomware and outages. If a comprehensive data backup and recovery strategy are not in place, the consequences of a single ransomware assault can be disastrous.
According to experts, a single ransomware assault can damage data and result in remediation expenditures of $622,569 on average. Some firms may be so severely harmed by downtime that they can never fully recover.
Global data quantities continue to rise, with over 44 zettabytes recorded only this year. Keeping these enormous amounts of data safe can be difficult, if not impossible. As a result, businesses adopt hybrid cloud solutions to help manage the massive amounts of data generated while maintaining PII, PCI, and HIPAA compliance. A hybrid cloud strategy gives organizations the freedom to decide where data should dwell based on its level of sensitivity, making it a perfect choice for companies with data in multiple locations.
Data, the Black Gold of the Future
The capacity of successful businesses to respond to market demands utilizing agile solutions while producing disruptive innovations will define their future success. Data is undoubtedly the most valuable asset that a company can have. The ability to harness the power of Hybrid Cloud for its usage, analytics, and storage capacities will help enterprises of all sizes evaluate their success.
Consumer expectations for rapid pleasure are high in today's fast-paced environment. Consumers will return to trusted and less involved experiences due to systemic concerns such as inaccessibility, slowness, or lost/stolen data. BaaS, as a hybrid cloud solution, will continue to play a vital role in developing agile and accessible data solutions to address these concerns.
When developing a hybrid cloud plan, all enterprises should do their homework to address performance, cost, security, and data workload capacities. Many businesses rely on managed service providers to help them navigate the complexities of various cloud capabilities and the security risks of cloud deployments.
Managed service providers can assist you in identifying digital business components and workloads that are compatible with the hybrid cloud's flexibility. Experts can provide the necessary direction for establishing a cloud migration strategy and help for digital transformation. This relationship can alleviate the pressures that in-house IT teams frequently endure, allowing them to focus on essential business activities.
Read More: