Despite the fact there is plenty of competition in the industry, we trust we can still stand out as a cloud-based server and storage provider. Storage performance is one area where Synccore Cloud should outperform the competitors.
On the read side, our UltraIOPS SSD-based storage type can achieve up to 60,000 IOPS, with two-thirds of that achievable on the write side.
Synccore Cloud offers a high level of performance at a low cost. It brings the total cost of cloud services down to the absolute minimum. As an example,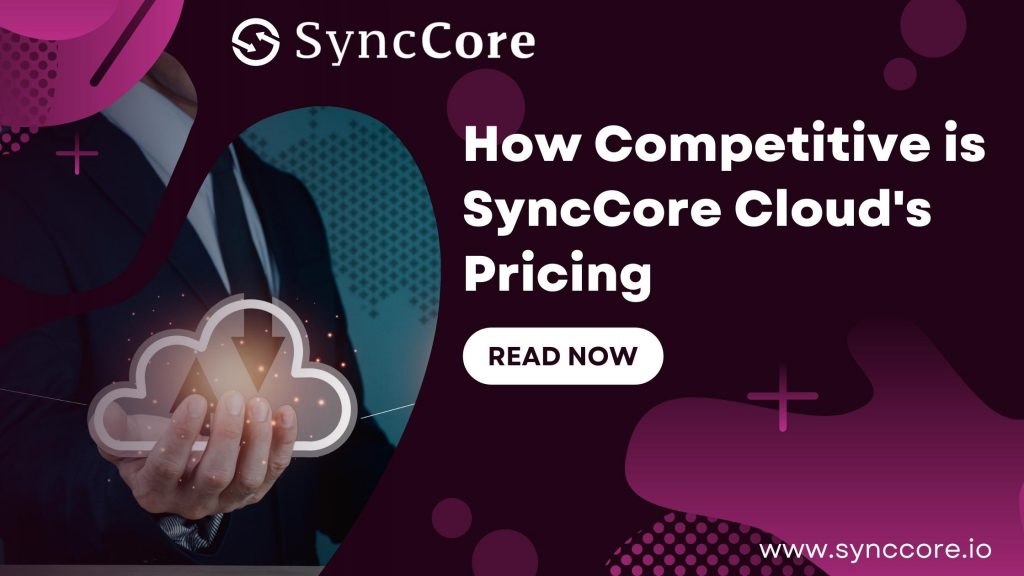 40 Server Instances | 80vCPU | 500GB Memory | 40 x 128GB OS Disk (5TB SSD Storage) | 3000 IOPS Per Disk | 5TB Backup HDD Storage | Dedicated Firewall & /24 VLAN | Email and Phone Support.
At Synccore Cloud's New York data center, it will cost roughly $2800 per month. In comparison, the same service at Amazon's data center or Azure's data center will cost roughly $13000 per month, plus additional support fees.
We have no constraints on the IOPS because of the above affordable pricing. We deliver the maximum available IOPS to each and every disc in VMs, and the greatest part is that we don't charge anything for them.
The New York data center has outstanding latency for east coast enterprises and is still a good option for west coast companies.
"We primarily target businesses that require high levels of performance security and redundancy."
However, in today's market, competing performance and pricing aren't enough; redundancy, privacy, and proactive and great support are.
Synccore is the most affordable cloud service provider in Mumbai and the rest of India. Synccore offers 300% lower costs as compared to other service providers like AWS, Azure, and Google cloud.
If you're interested in our cloud service! contact us right now at +91 8779526680 or send a mail at [email protected] To know more please visit our website at www.synccore.io
Read More: Why SyncCore is considerably a better choice compared to AWS?