Easy Ways to Facilitate Data Backup
If you're one of the many companies shifting their business apps to cloud services, you're well aware of the advantages you'll soon enjoy, yet cloud adoption isn't without its hurdles. There are several factors to consider to achieve a smooth, effective, and long-term transfer to the cloud.
To begin, you'll need a clear strategy for transferring your data and applications to the cloud, which only around one-third of firms moving to the cloud have. Consider your reasons for shifting to the cloud; do a complete cloud impact study; determine your costs; identify critical security and compliance needs; and train end-users before and after the migration.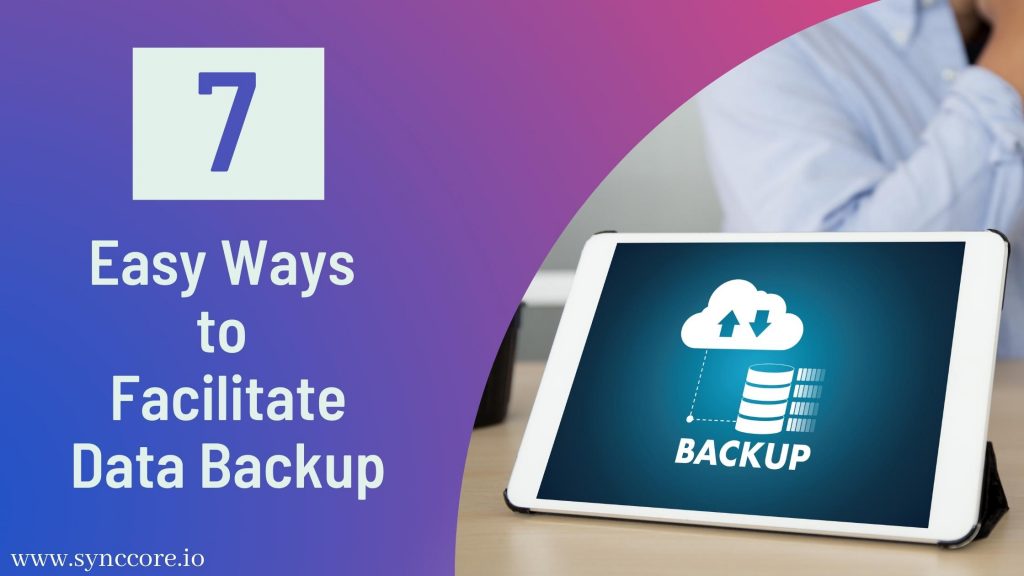 After you've successfully relocated your data, you'll need to think about how you'll protect it in its new location. This is where this post can assist you to succeed in your cloud migration.
Backups of SaaS data in programs like G Suite, Salesforce, and Office 365 are still required. Your data may be kept in the cloud, but that doesn't mean it shouldn't be protected as carefully as while the programs were operating and the data was saved locally.
When data was managed on-site, you could phone your IT department and have them power up the backup drives, grab the data from the date you needed, and manually reload it into your program if there was a loss or mistake.
When you move to the cloud, you won't be able to manipulate data in this way anymore. Data restoration is still critical, but without a comprehensive backup and restore solution for your cloud applications, you'll be unable to conduct these vital operations, which can significantly impact productivity.
Check out our 7 Easy Ways to Facilitate Data Backup below to thoroughly prepare you for managing and protecting data in the cloud.
1. Understand what is and isn't covered by your SaaS providers
The majority of large cloud providers do a fantastic job protecting your data from their own mistakes. They have a lot of redundancy and backup measures in place to safeguard you against things like hardware/software failures, natural disasters, and power outages. It's exceedingly unlikely that you'll lose data as a result of any of these occurrences.
It's a different issue regarding data loss that is either accidental or malicious on your end. Unfortunately, many organizations wrongly believe that their SaaS providers can also help them in these situations; 95% believe that their SaaS vendors can restore all of their lost data. Unfortunately, they are incorrect; more often than not, this will result in permanent data loss, as well as all the hassles that come with it.
It may seem obvious but understanding what your SaaS provider protects and what it does not protect is the first step in keeping your data safe. You can utilize this knowledge to implement a solution that best matches your company's demands.
2. Implement a third-party backup solution – and choose the right one for you.
Choosing a backup provider is a significant decision, so do your research. You must not only ensure that your selected solution provides precisely what you require, but you must also ensure that the vendor you select is dedicated to customer support. Your cloud vendor must have a transparent and trustworthy connection with you. For example, our colleagues at AMAG Pharmaceuticals took their time and are pleased with their choice of Spanning.
3. Build good habits with training and knowledge transfer
The vast majority of SaaS data loss is due to simple human error. Thus any actions you can take to reduce these instances via training and written processes are well worth it.
Of course, no matter how well you've trained and prepared, data loss may and does happen – thus, while this point isn't a replacement for putting in place a good backup solution, it may mean you'll have to use it less regularly. Even better, a system like Spanning Backup, which allows end-users to recover data themselves, empowers users to be masters of their productivity while freeing up IT resources for more critical initiatives.
4. Set up data access policies
Of course, one of the advantages of using a cloud application is that it allows your team to access data faster than ever before. However, there are some risks involved. It's critical to explicitly identify which users have access to which files so that only those with the appropriate permissions can see and edit them. Most SaaS platforms make it simple to set up roles and permissions. Explained, this means that unauthorized users won't be able to access your data, therefore eliminating one source of data loss.
5. Automate your backup
When it comes to data backup, you have two choices: manual or automatic. Manual exports have two significant drawbacks: first, they take time, and second, they can be forgotten. Our recommendation is to automate your backups such that they can run without human involvement — your mantra should be "set it and forget it!"
6. Test your restore
This is significant on two levels. To begin with, it enables you to estimate how long it would take to recover from data loss if it occurred, allowing you to devise proper contingency measures. It also allows you to inform your employees about the consequences of human error. To put it another way, you can advise your employees that accidentally deleting a critical folder will take an 'x' amount of time to recover (if at all). This allows you to cultivate a culture of caution. While it will never eliminate the threat of data loss, it will help reduce the frequency of such events and improve business continuity.
7. Ensure application admins are involved in your backup procedures
The reality is that cloud data backup requires business application owners and traditional IT participation. There are several advantages to this. Allowing application owners to undertake backup and recovery operations can save backup administrators time and resources while making the process more flexible and adaptable.
But, more importantly, it's a good idea for IT and application owners to collaborate and understand who will be in charge of SaaS data backup in the end. This encourages and facilitates a company-wide focus on data protection and accountability.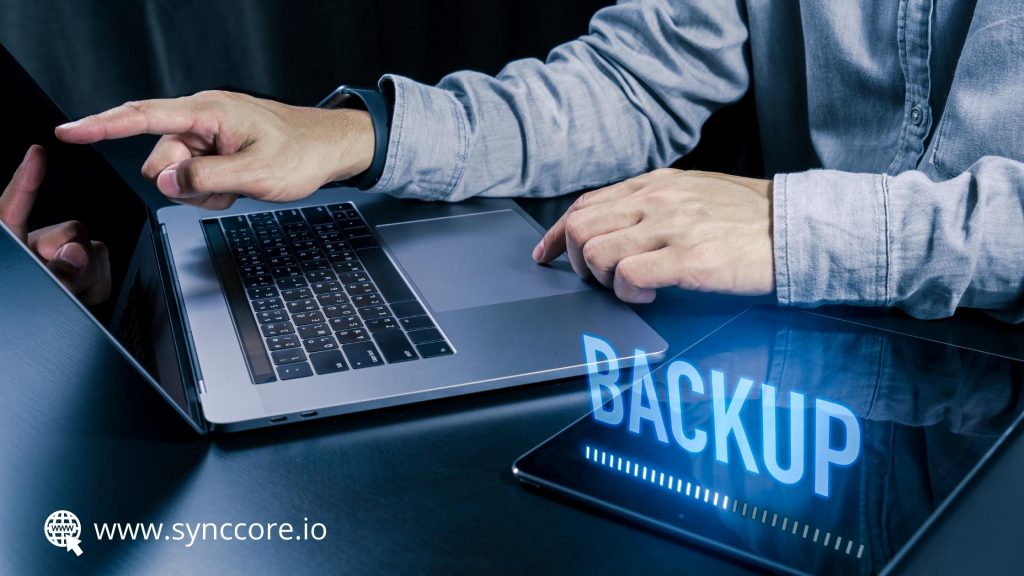 Final Words
Most likely, you're already familiar with and understand the compliance requirements related to your industry. You have a responsibility to comply with these ever-changing standards, and shifting to the cloud does not absolve you of that burden; you must still take responsibility for it.
As a result, as part of your due diligence, you should ask any potential cloud provider to check that their services fulfill your industry needs and that you have sufficient controls in place to meet your data management duties.
You'll need to do your homework to know what isn't covered by that provider; then, start looking for the ideal third-party backup solution for your business, keeping the above suggestions in mind for smooth cloud sailing.
If you are looking for a Cloud Backup, Never Worry About Data Loss Again SyncCore Cloud Backup is one of the Best in industry solutions. Check out SyncCore Cloud Backup Here. For inquiry mail us at [email protected]  
Read More: