Database Cloud Services
A cloud platform is used to build and access database cloud services. With the added flexibility of cloud computing and cloud datastore, it performs many of the same tasks as a conventional database. To implement a cloud-based database management system, users implement cloud database software for database cloud service solutions on cloud infrastructure.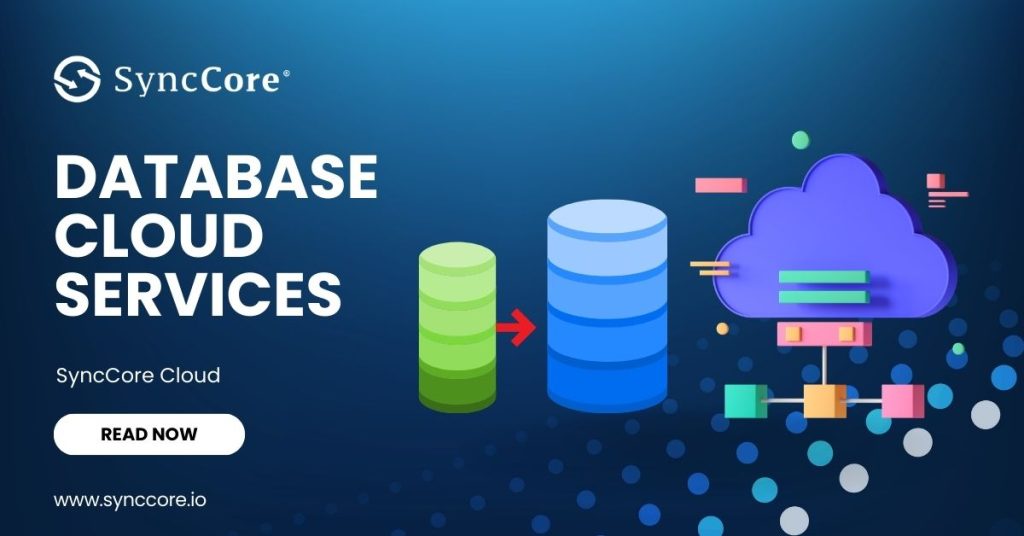 Cloud Based Database
A database that is created, deployed, and accessed in a cloud environment, such as a private, public, or hybrid cloud, is known as a cloud-based database.
Cloud-based database models can be broadly divided into two categories:
Traditional database:
Infrastructure provisioning is the only difference between it and a local, internal cloud database management system. Here, a database is deployed to the cloud after an organization purchases virtual machine space from a cloud services provider. The organization's developers manage the cloud-based database using a DevOps model or traditional IT staff. The company is in charge of overseeing the cloud-based data management system.
Database as a service:
Here, an organization enters into a subscription-based service agreement with a cloud services provider. The service provider offers the end-user numerous real-time administrative, maintenance, operational, and cloud database management tasks. The infrastructure of the service provider hosts the cloud-based database. This model typically automates provisioning, backup, scaling, high availability, health monitoring, security, and patching.
The DBaaS model provides businesses with the most benefit because it enables them to use outsourced cloud database management that is automated by software rather than hiring and supervising in-house cloud database specialists.
Numerous advantages of cloud-based databases and cloud services include:
Quick time to market:
When a new product is coming out, relying on cloud database software eliminates the need to order hardware or waste time waiting for shipments, installation, and network setup. You would have access to a cloud platform in a matter of minutes.
Dexterity and innovation:
A cloud-based database could be set up and decommissioned quickly and easily.
Minimal risk:
Particularly for DBaaS models, cloud-based databases offer a lot of opportunities to lower risk throughout the business. Automated security measures and other features could be implemented by cloud providers to reduce the likelihood of human error, which is the main factor in software downtime.
Service level agreements (SLAs) and automated high availability features may be able to lessen or even eliminate the revenue loss brought on by downtime. Additionally, capacity planning is no longer as important as project implementation because fully managed database services can be a vast array of infrastructure and services.
Low cost:
End users can stand for steady-state, scale up for peak demand during busy times, and then scale back down when demand returns to steady-state thanks to pay-per-use subscription models and dynamic scaling. It is cost-effective to maintain these capabilities internally because businesses must buy physical servers that can handle peak demand even though they may only use them occasionally every three months. Businesses can turn off services that are not in use to save money.
Choosing the Right Cloud Database Solutions
There are many products on the market to effectively manage and monitor your cloud database services. Your choice of solution will depend on the scope of your requirements and whether you're searching for an all-inclusive cloud database management tool or a specialized monitoring solution.
Choosing the right cloud computing companies is vital for businesses. SyncCore provides a hybrid solution, PaaS, and a variety of other valuable capabilities that are critical in today's Cloud strategy. Migrating to SyncCore Cloud has increased business growth for many companies.
Read More:
How to Choose the Right Cloud Computing Service Provider